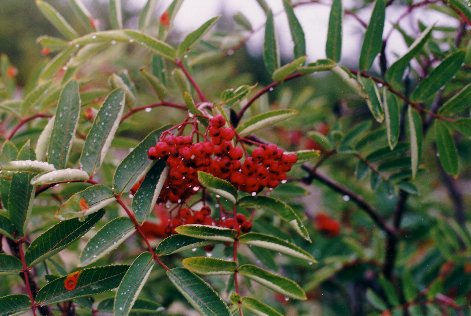 Mountain Ash Berries, Les Escoumin, Quebec (Ollin, 2002)
Instruction/Mentoring Opportunities for Students of Herbology and Aromatherapy


I offer one-on-one instruction, in person or online, in all aspects of herbal and ethnobotanical studies for those interested in learning the art of folk healing, herbal preparations for health and well-being. My experience working with herbs - indentification, cultivation, harvesting methods, wildcrafting, botanical formulations including the use of aromatherapeutic essential oils, and as an herbal practitioner - spans 45 years.
For detailed information on working with me as a student either in person or online through a structured/distance learning format, or, if you are looking for a mentor please call for details and course outline.

Tuition and fees are tailored to your specific skill level and needs.
Instructor. J. Ollin MA/MS. Master Herbalist/Owner/Formulator Lakon Herbals 1985/
Landline *802-223-5563